Veteran-Centered Events Near You

Remembering the Fallen This Memorial Day
Memorial Day is the day we remember those we've lost in military service. We honor these fallen heroes by visiting war memorials, taking part in remembrance services, or engaging in activities that pay tribute to the sacrifice of our military forces.
What specific Memorial Day Veteran-Centered events can you attend in remembrance of those who served? 
Below is a list of several of the Veteran-Centered Memorial Day events happening near you and across the U.S., as well as virtual events accessible anywhere.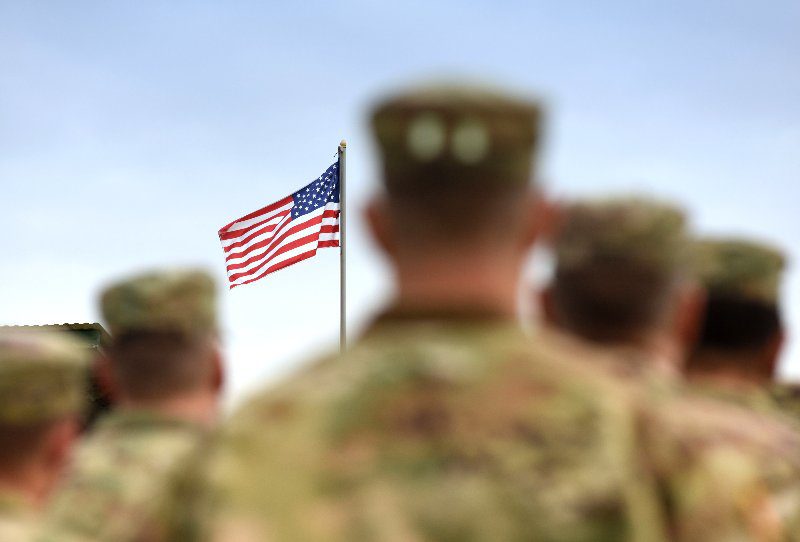 American Soldiers and US Flag. US Army
In-Person Veteran-Centered Memorial Day Events Near You
The following are Veteran-Centered Memorial Day events happening around the U.S. While some are scheduled in multiple locations across the country, several are local to specific cities.
Nationwide: Memorial Ceremony – VA National Cemeteries
Each VA national cemetery across all 50 states will conduct a brief wreath-laying ceremony, followed by a moment of silence and a performance of Taps.
If you wish to visit a local VA national cemetery as part of your Memorial Day observance, it may be a good idea to visit on the preceding Friday, Saturday, or Sunday if you wish to avoid the crowds.
Washington DC: National Memorial Day Observance – Arlington National Cemetery
The U.S. Army Military District of Washington conducts the annual Presidential Armed Forces Full Honors Wreath-Laying Ceremony at the Tomb of the Unknown Soldier at 11 AM EST. 
There are no requirements for entry to witness the ceremony. However, the Arlington National Cemetery recommends attendees arrive by 9:30 AM to ensure entrance into the cemetery due to the large crowds expected to attend.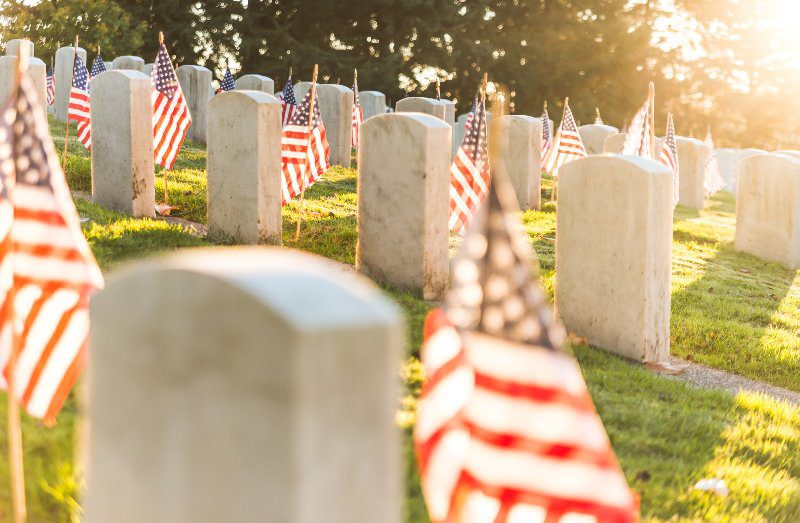 Dallas, TX: Dallas Memorial March
The annual Dallas Memorial March is a fundraising event supporting military and first responder charities. The march starts and ends at Reverchon Park and includes flag ceremonies, inspirational speeches, and stories of fallen heroes.
Nationwide: Carry the Load
In conjunction with the Dallas Memorial Match, participating VA national cemeteries across the 48 continental states are taking part in a 20,000-mile trek along five separate routes. 
These marches are happening at participating cemeteries throughout the month of May.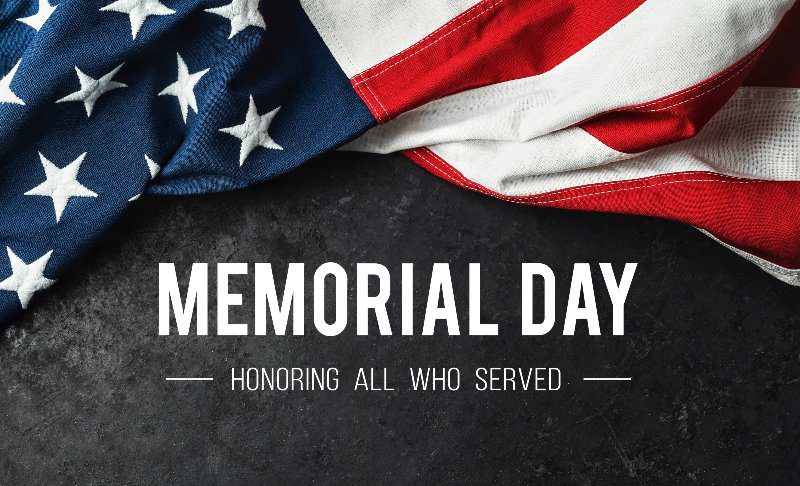 New York City, NY, and Los Angeles, CA: Fleet Week
Fleet Week is back for the first time in two years. Members of the U.S. Navy, Marine Corps, and Coast Guard come to several cities across the nation, accompanied by military demonstrations and air shows to remember the fallen.
Fleet Week celebrations are scheduled for a number of coastal cities throughout the year, but New York City and Los Angeles are both doing Fleet Week events for Memorial Day 2022.
Virtual Veteran-Centered Memorial Day Events
Can't find a local Memorial Day event near you? Not to worry, there are still plenty of virtual events you can attend this year.
Veterans Legacy Memorial: 
The Veterans Legacy Memorial is an online memorial that honors the 4.3 million veterans laid to rest in VA national cemeteries. Simply type in the first and last name of the Veteran you wish to pay your respects to—you may also leave a comment or tribute on the Veteran's page.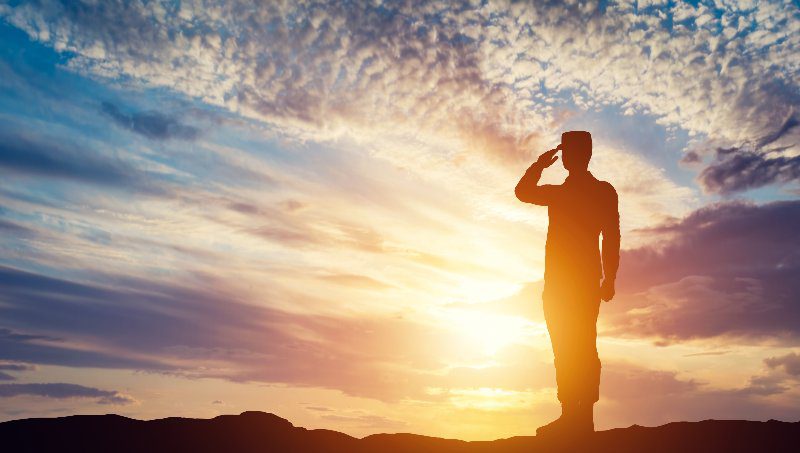 Veterans Legacy Memorial: 
This year marks the 40th anniversary of the Vietnam Veterans Memorial Wall in Washington DC, which lists every person lost during the war. You can tune in virtually on Memorial Day at 1 PM EST.
Wear Blue Run: 
Become a living memorial for our fallen military heroes. Simply register online, pledge how many miles you will run/walk, and wear blue while you move. Each runner receives the name of a fallen soldier to honor for the Wear Blue Run. Look up their name, learn their story, and keep their memory in your heart while you run.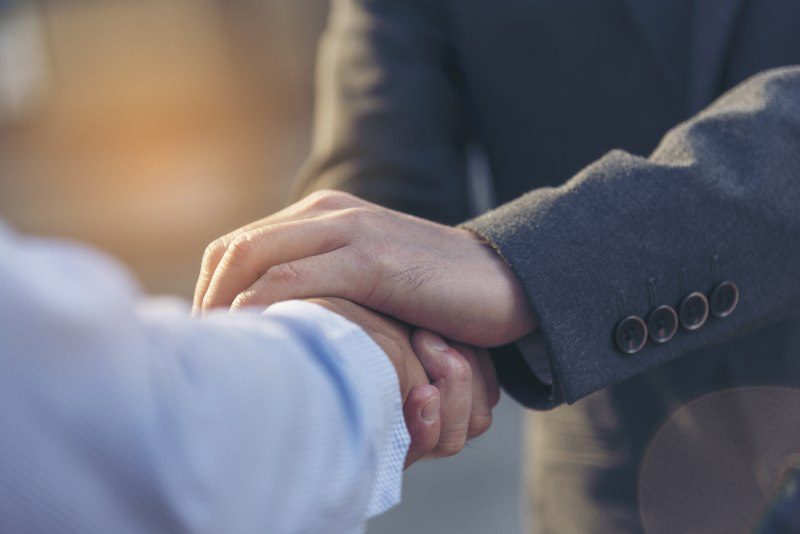 Take Care of Our Veterans


While Memorial Day commemorates the Veterans we've lost, it's just as important to consider the Veterans still in our lives. 
At Telemedica, we recently launched recurring therapy services for Veterans. If you are a Veteran in need of recurring therapy tailored to your specific needs, you can sign through our booking site.
If you're in need of a Mental Health Evaluation, Nexus Letter, or a Telemedicine Evaluation, learn more about how our other services may help you bolster your VA claim and receive the disability compensation you deserve.

To schedule a mental health evaluation with one of our licensed providers, click here.